Architects: Anastasia Safianenko, Julia Anikina, Leonid Sobolev
Visualization: Tatiana Kurochkina
Status: under construction
Квартира расположен

а в Мо

скве. Она предназначается для временного проживания во время рабочих поездок. Главным условием от заказчиков было оптимальное функциональное решение без изменения планировки квартиры.
Apartment based in Moscow, Russia. It is intended for temporary accommodation during business trips. The main condition was to leave the structure of walls unchanged. 
Работа над концепцией строилась вокруг абстракции художницы Joelle Somero, расположенной в центре гостиной. Все материалы и мебель подобраны так, чтобы гармонично ее дополнять. Светлые цвета, простые формы, однотонные ткани и маленькие черные акценты - все вместе создаёт единую композицию. 
Working on a conception started with the abstraction painting by Joelle Somero, placed in the centre of the living room. 
All the materials and furniture have been selected to complement it harmoniously. Light colors, simple forms, plain fabrics and small black accents.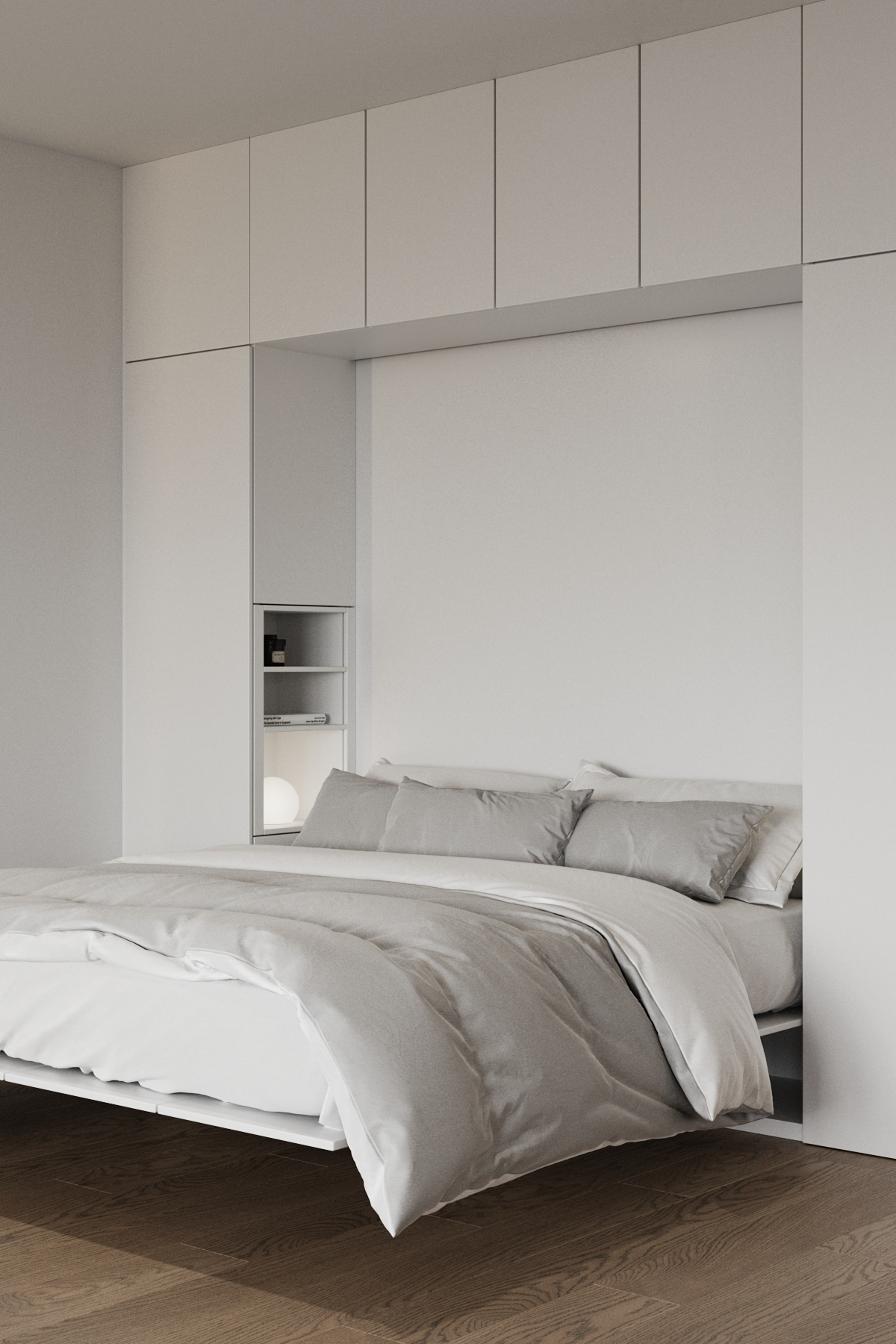 Основным отделочным материалом для санузла стал гладкий однотонный микроцемент, он формирует ясное и светлое пространство. Но чтобы добавить ему индивидуальности, мы предложили акцентную смелую плитку.
The main finishing material for th

e bathroom

has become a smooth monochromatic micro-cement, it forms a clear and light space. But to add personality to it, we offered an accent bold tile.