Architects: Egor Bogomolov, Ekaterina Tarasova, Ivan Gorbunov, Sonya Plusnina, Victor Aurov
gymnasium lab is a place for recovery for the members of Gymnasium club. The main visitors are children who were injured in training or those who were sent to have a course of physiotherapy exercises
Our team pursued the goal of creating a station for training cosmonauts from a small room with low ceilings - 
so the children will receive a new emotional experience that will smooth out negative emotions from trauma
↑  the process of searching for materials and the general mood of the interior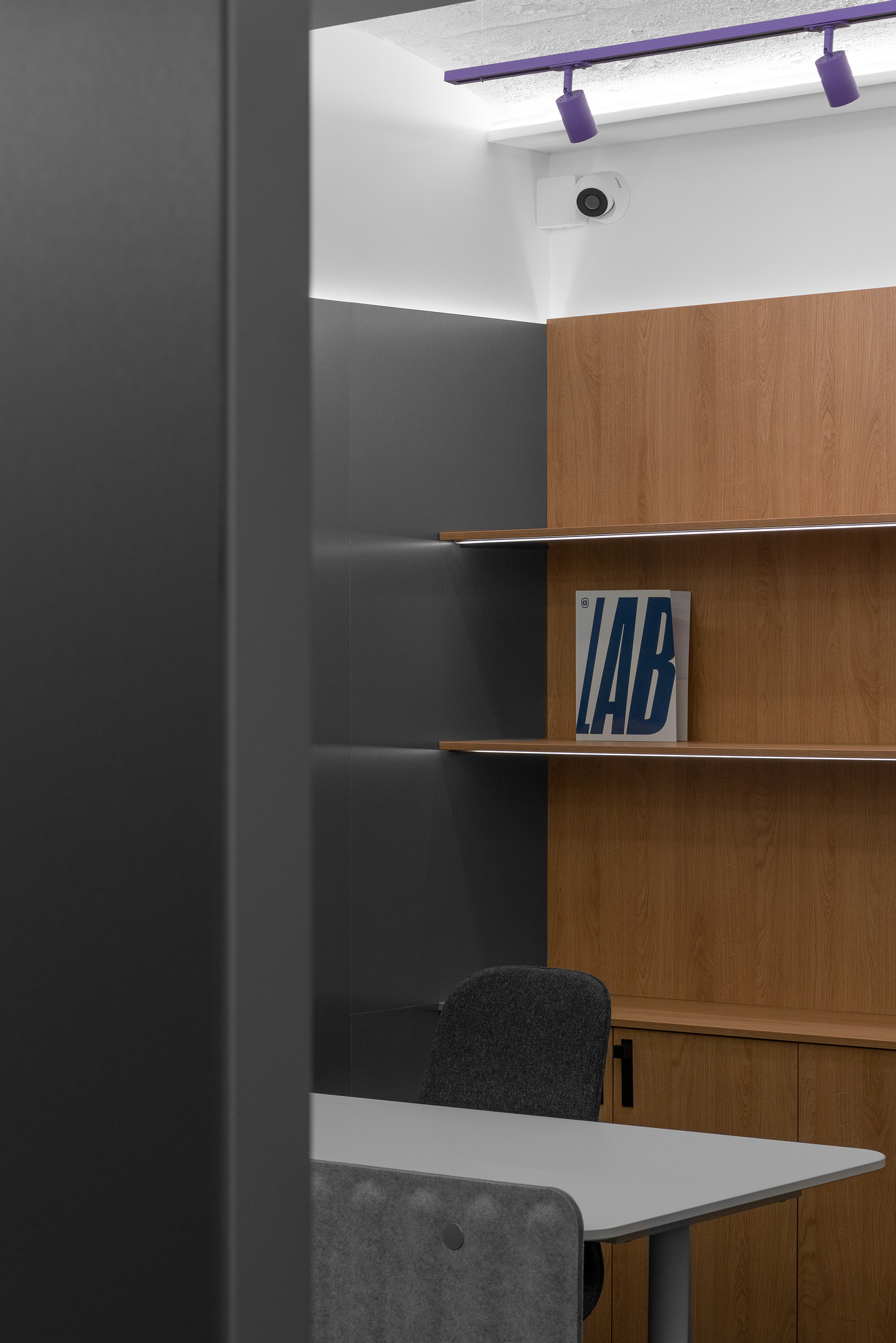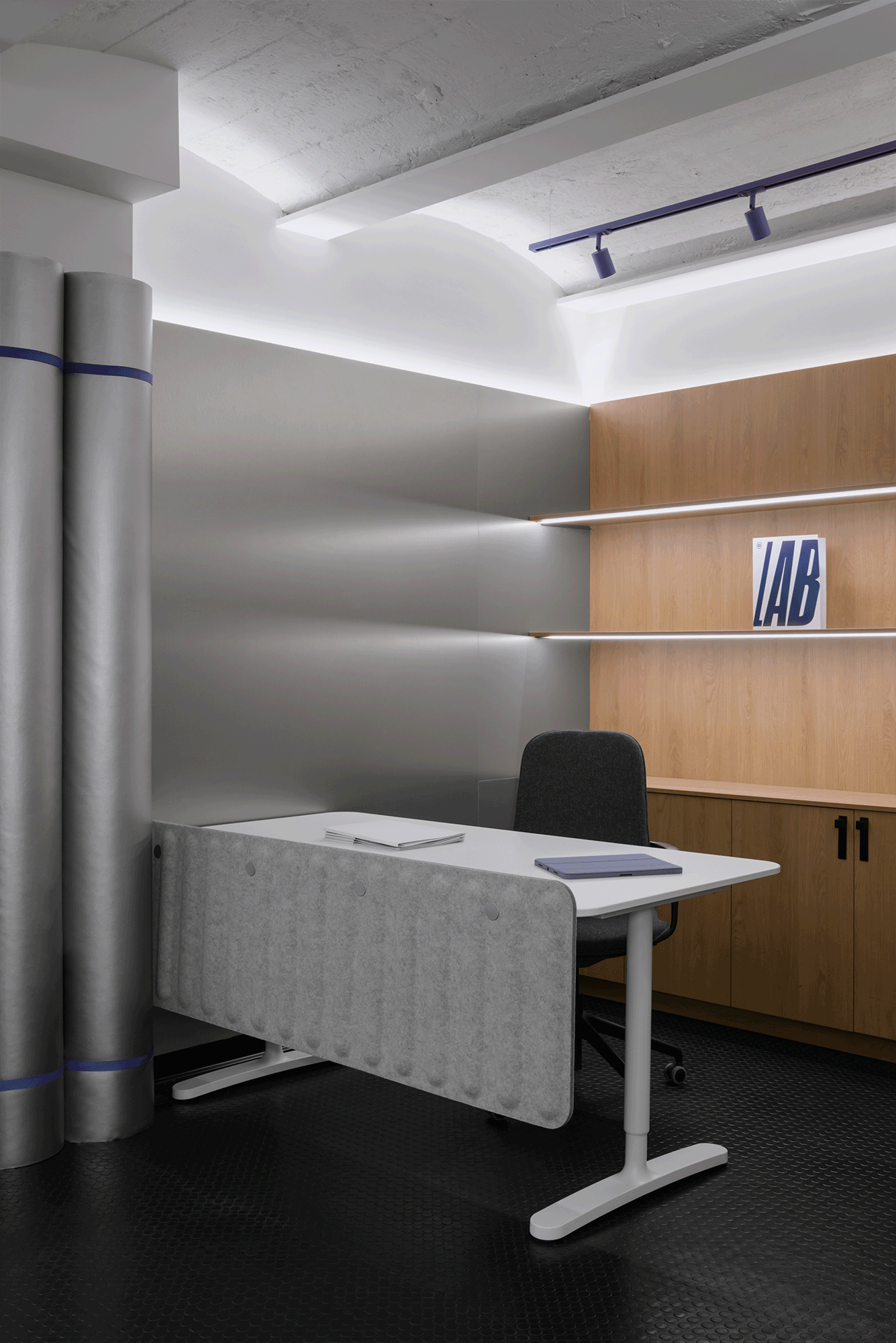 Illumination of the arched ceiling visually increases the height of the room, the LED system along the perimeter of the metal walls makes the whole picture more futuristic, brightly painted track lighting has mainly practical purpose and performs the function of the main light
​​​​​​​
Detailed elements of furniture allowed employees to comfortably place all the necessary equipment in the closet, helped to get rid of all extra wires in the shower room and made the interior more usable
The door to the gym has an illuminator that not only supports 
the cosmic vibe of the interior, but also allows you to navigate in space

↑​​​​​​​ Purple is one of the main brand colours of the club, which is used in merch and member's uniform
The waiting areas have unique stadium seats made of metallic fabric.
We were lucky to find cool manufacturers, who mainly were taking large orders but they agreed to make these four seats for our project as a small exception
Navigation and information graphics became an important part of the project.
We developed an individual graphic project inspired by the graphics of spaceships and space stations.
This style of navigation elements completed the project and collected all the clues and hints in a single image