Architects: Anastasia Safianenko, Leonid Sobolev, Arianna Mikaya
Visualization: Tatiana Kurochkina
Photo: Alexander Kirpichev
Wine Republic - это больше, чем просто винный магазин. Это вспышка вкуса и настроения. Современный, яркий и динамичный бренд с интересным выбором вин, спиртных напитков, крафтовых закусок и эко-товаров для дома и жизни.
Wine Republic is more than a wine shop. This is a flash of taste and mood. A modern, vibrant and dynamic brand with an interesting selection of wine, spirits, craft snacks and eco-stuff for home and life.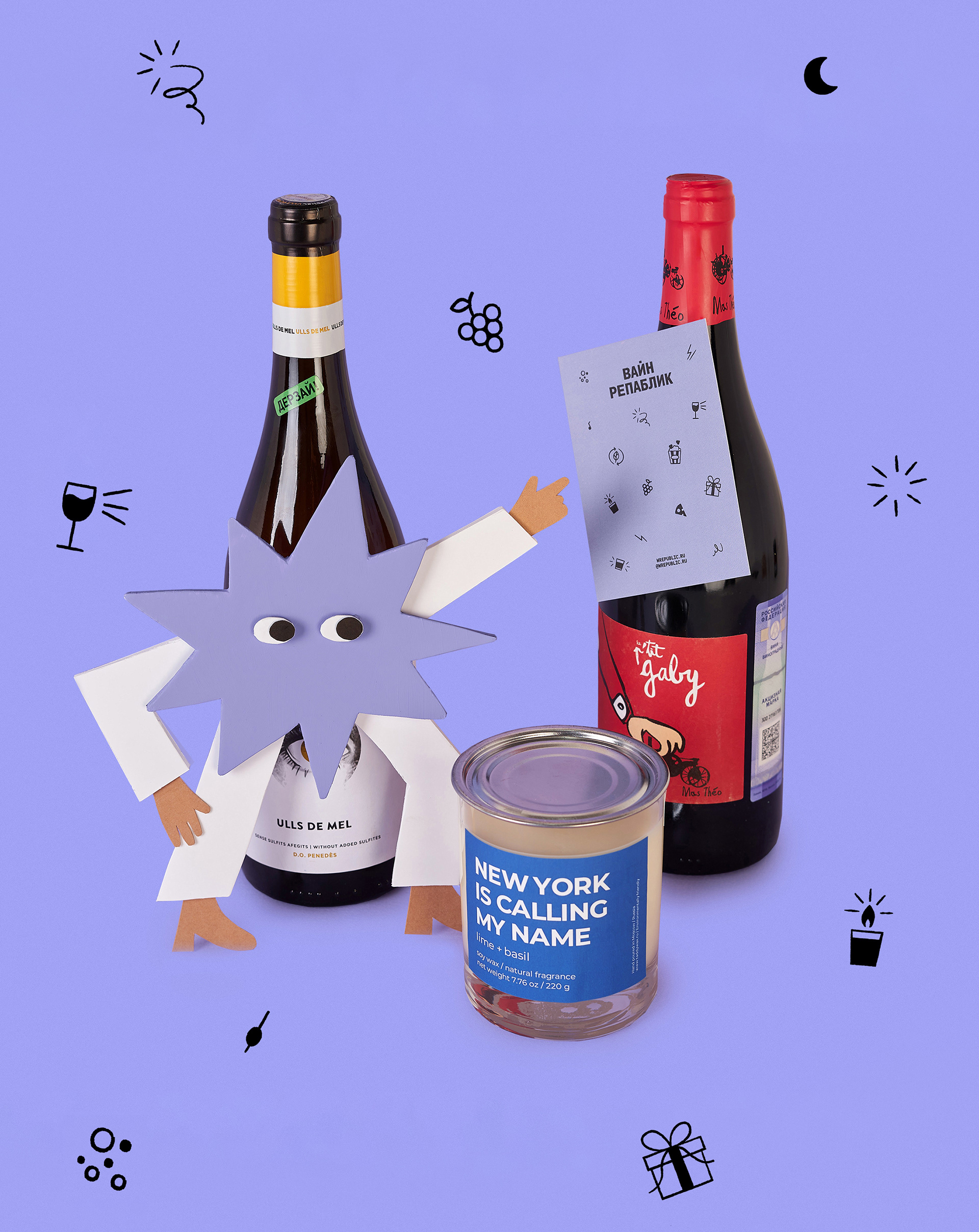 Аудитория бренда - современная семья, живущая в новых жилых комплексах.
The brand's audience is modern family living in new residential complexes.
Концепция была вдохновлена подходом бренда. Он яркий, открытый, дружелюбный. 
Интерьер должен был быть таким же.
Брендинговое агентство предоставило цветовую палитру, которая используется в интерьере.

The concept was inspired by the brand's approach. He is bright, open, friendly.
 The interior should have been the same. 
The branding agency provided a color palette that is used in the interior.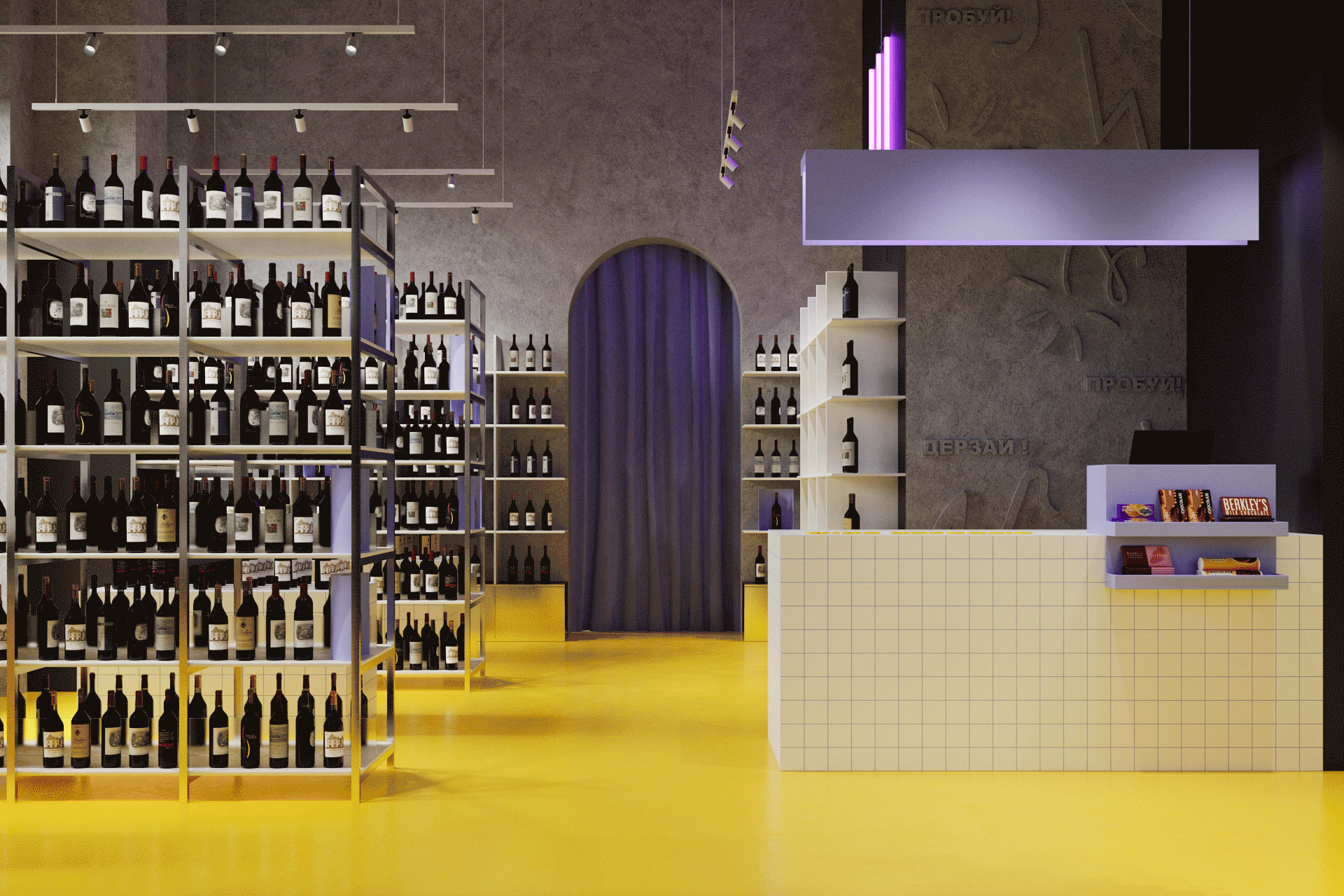 Талисманом бренда является некий милый персонаж по имени Мистер БЛИК.
МИСТЕР БЛИК возник из названия и служит образом озарения и вдохновения, он не навязчив в окружающей среде и, как вспышка, мерцает только в нужные моменты.
Если вы присмотритесь повнимательнее, то сможете увидеть его.
The mascot of the brand is some cute character called MR.BLICK.
 MR. BLICK emerged from the name and serves as an image of illumination and inspiration, he is not intrusive in a living environment, and like a flash flickers only at the right moments. 
If you take a closer look you can see him.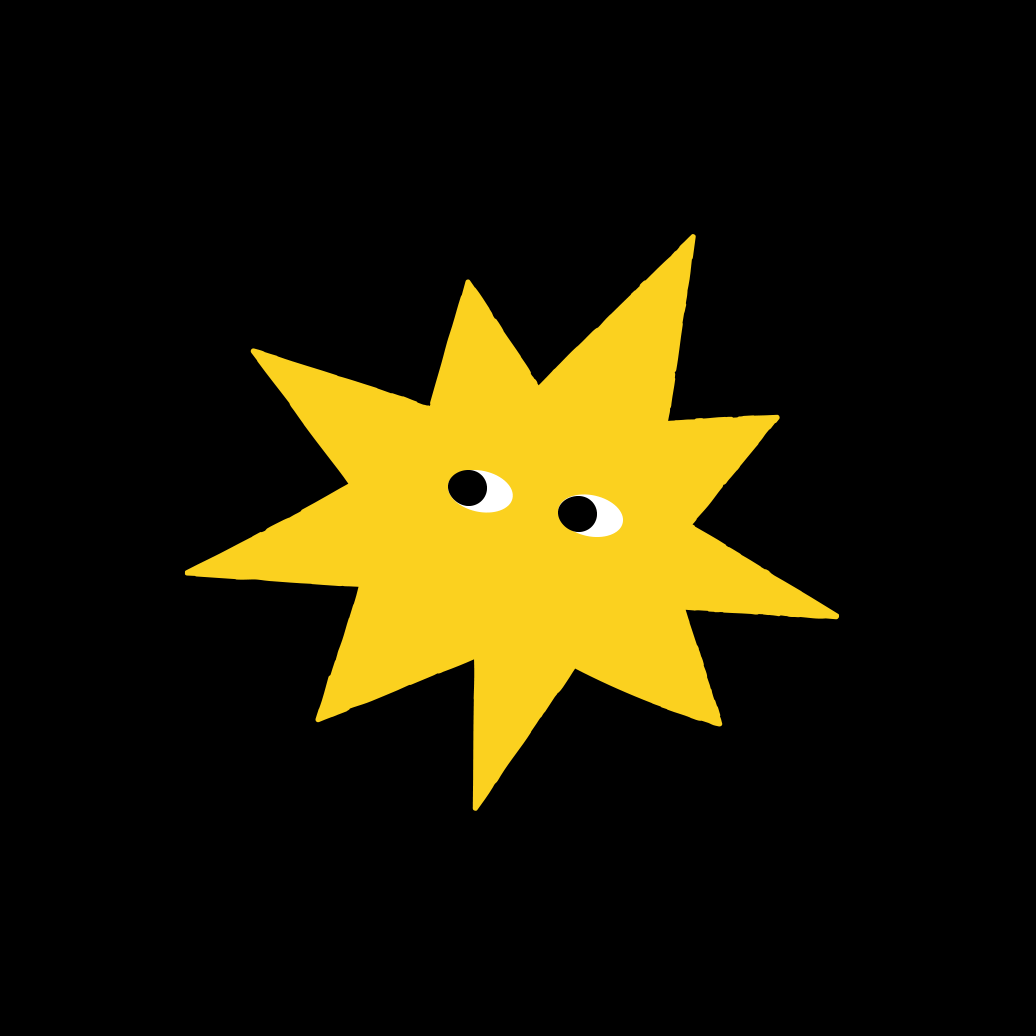 Это не обычный винный магазин. Вся его уникальная философия основана на непредубежденных людях и позитиве. Есть ли у базового винного магазина в вашем районе собственный дегустационный зал, который также имеет множество функций?
That's not basic wine shop. Its whole unique philosophy based on open-mind people and positive. Does basic wine shop in your area have own degustation room which also has many functions?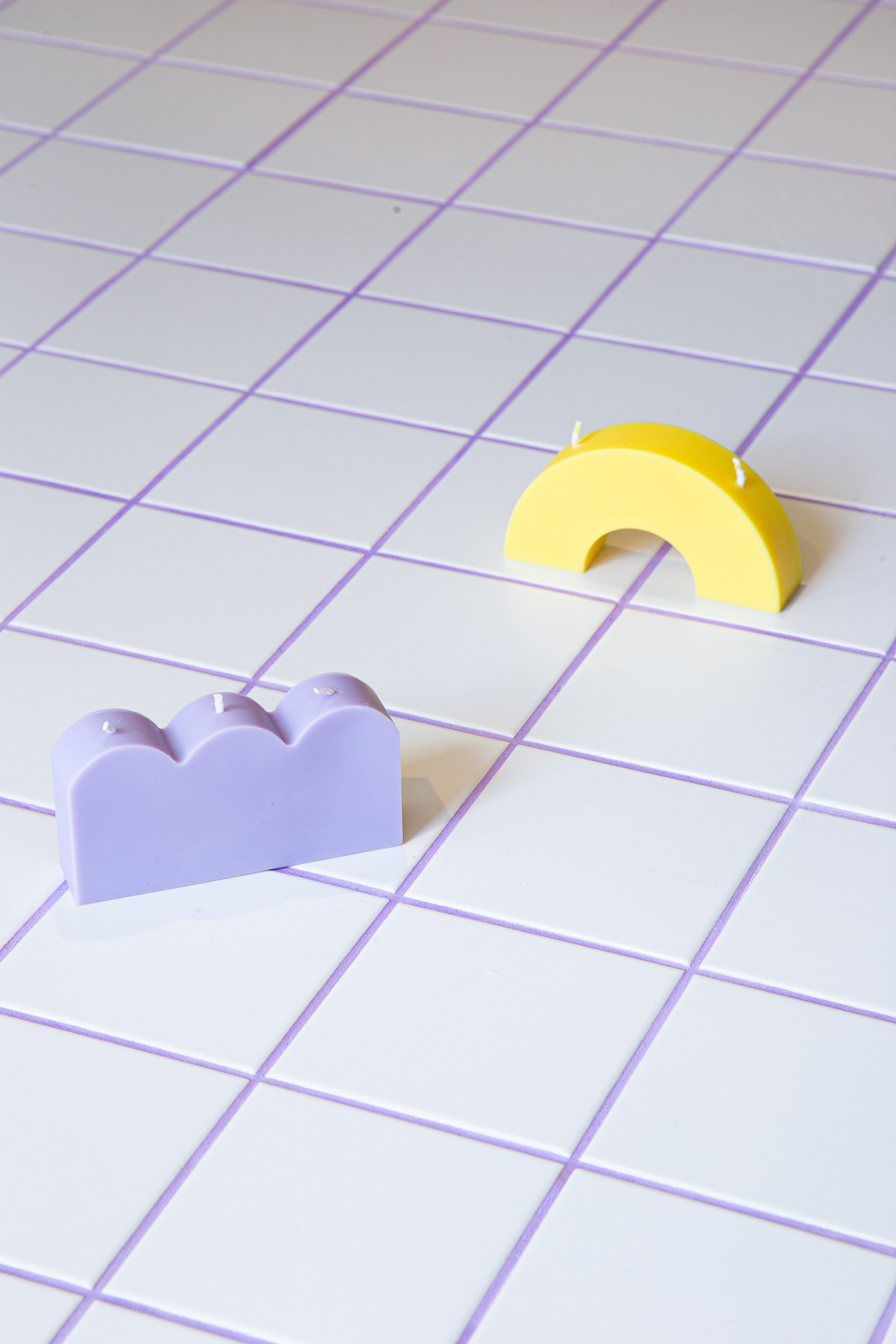 Дегустационный зал может быть преобразован в зону мастер-классов, английский клуб или мастерскую по керамике.
Degustation room can be transformed to masterclass zone, English club or ceramic workshop.
Графические элементы тесно взаимосвязаны с интерьером.
Брендинг был сделан sous.company

Graphic elements are closely interrelated with interior. 
Branding was made by sous.company