SHOWROOM & DESSERT BAR YUMMS
Architects: Anastasia Safianenko, Leonid Sobolev, Julia Anikina, Nikita Vorontsov
Visualization: Tatiana Kurochkina
Photo: 
Alexander Kirpichev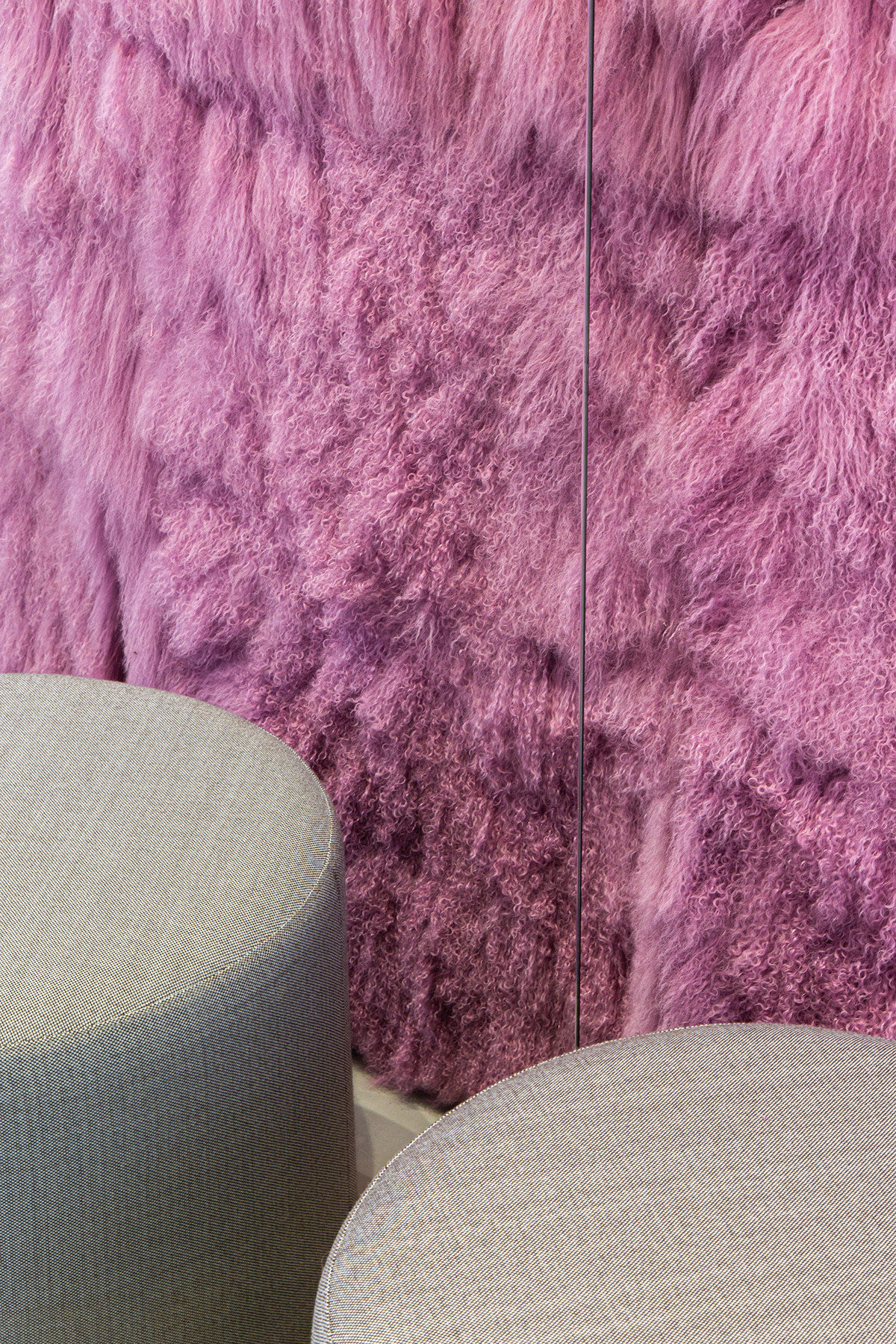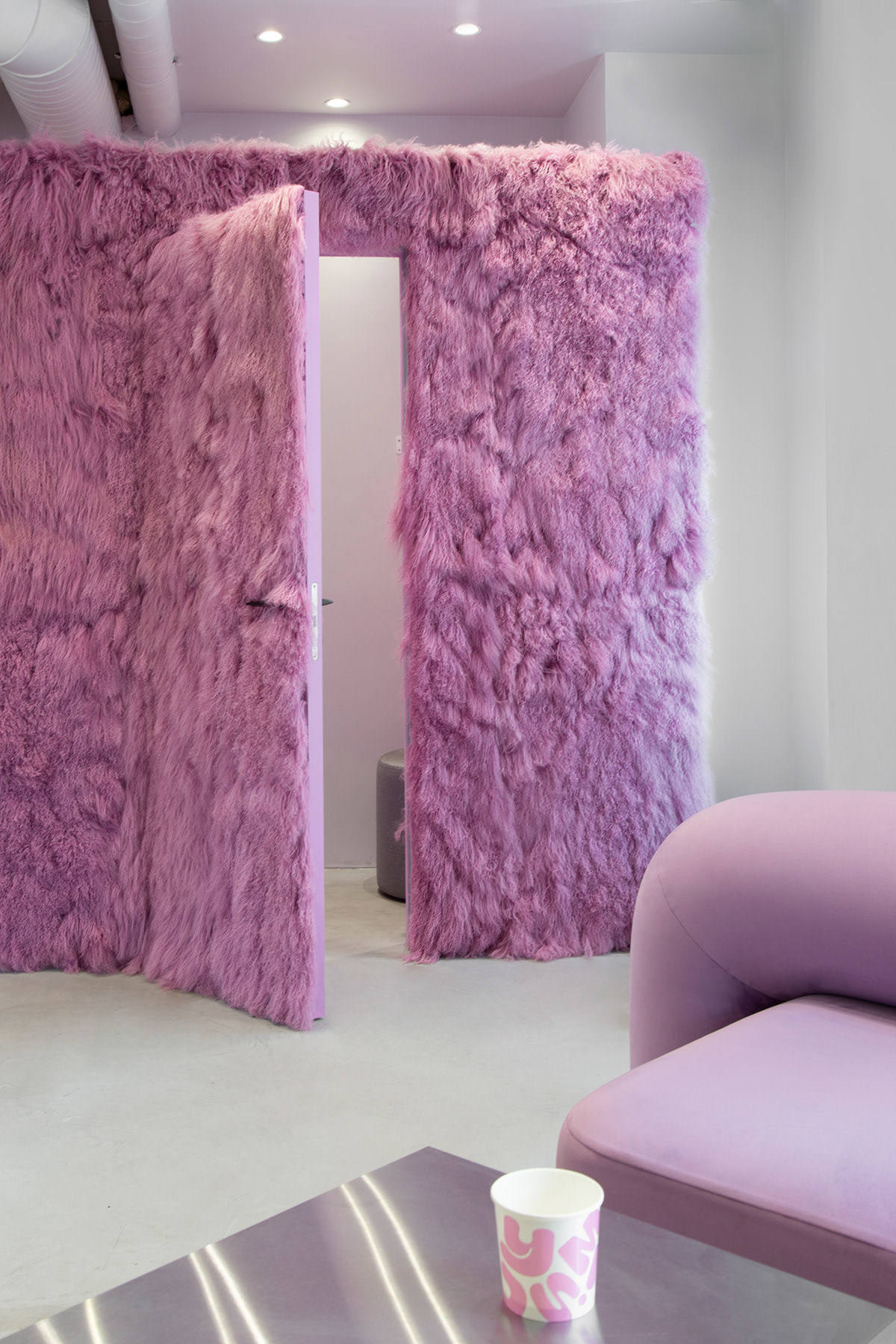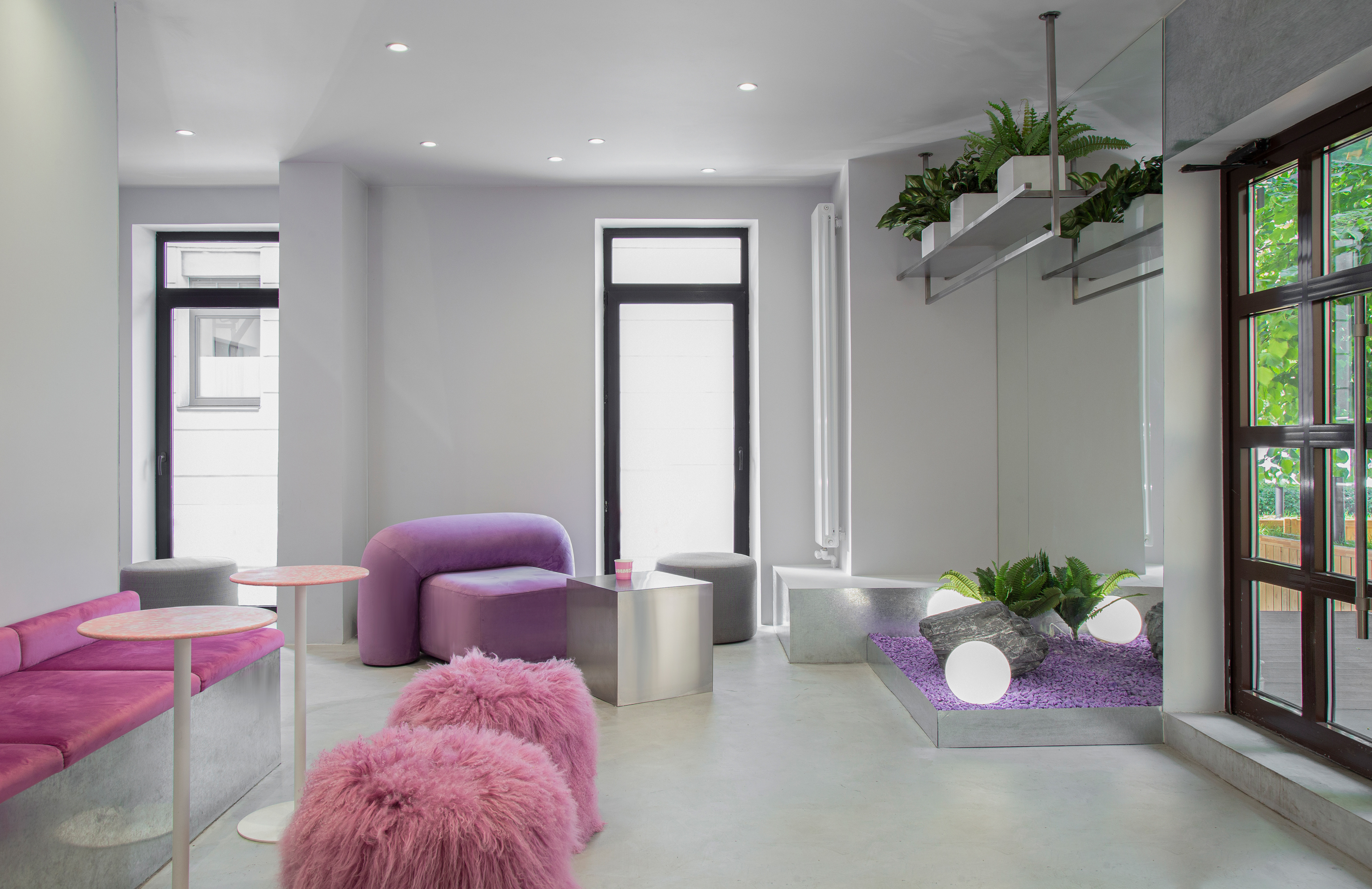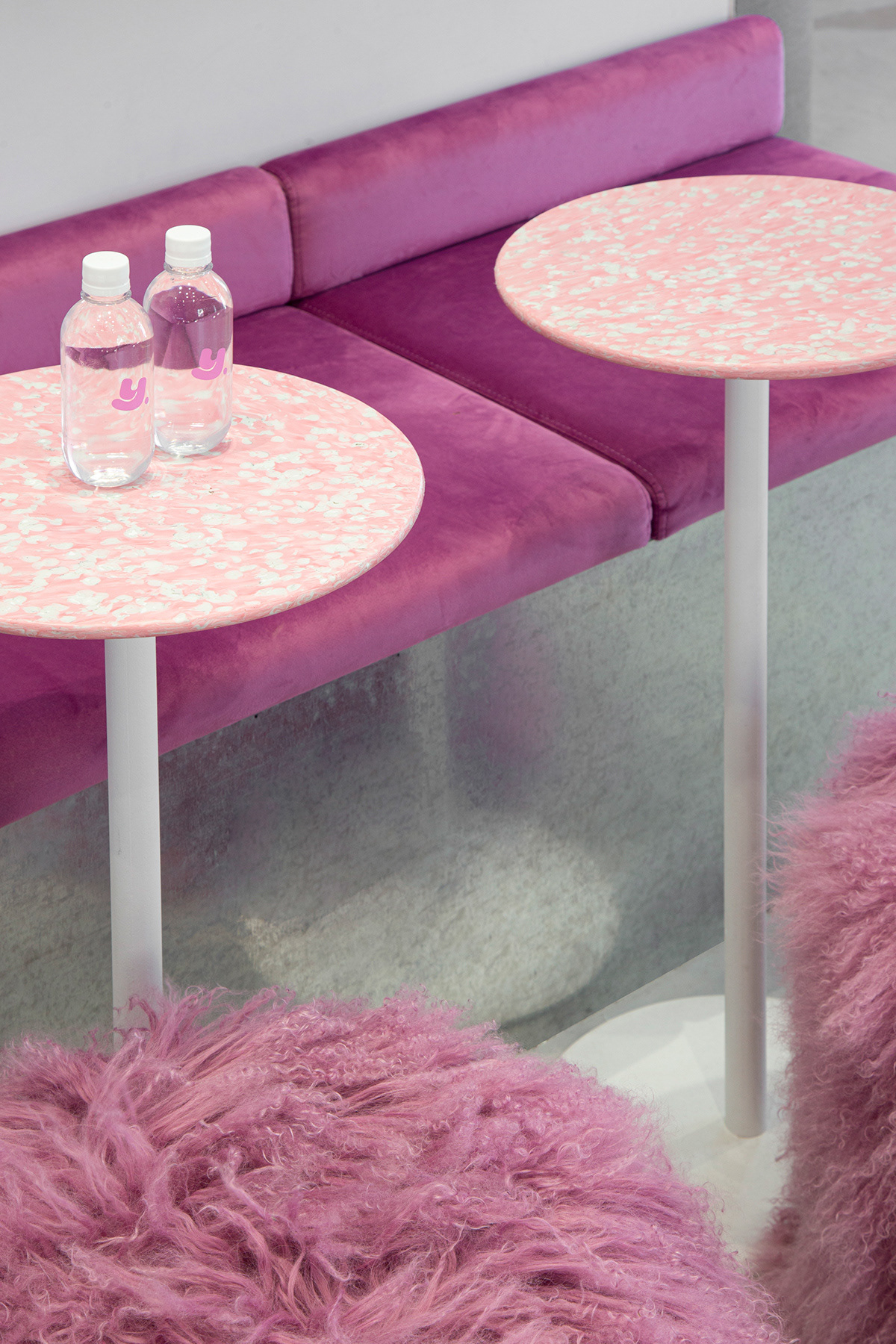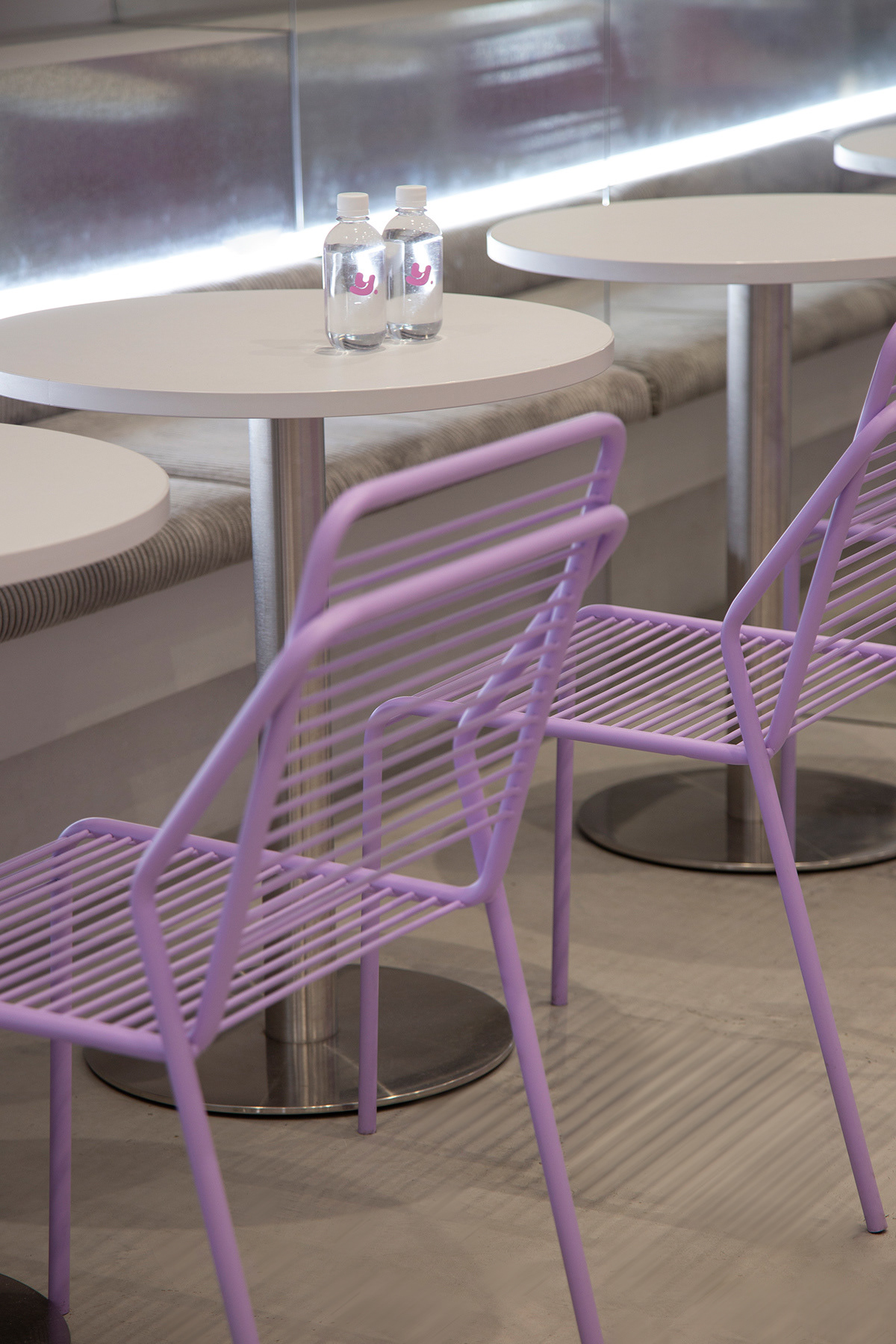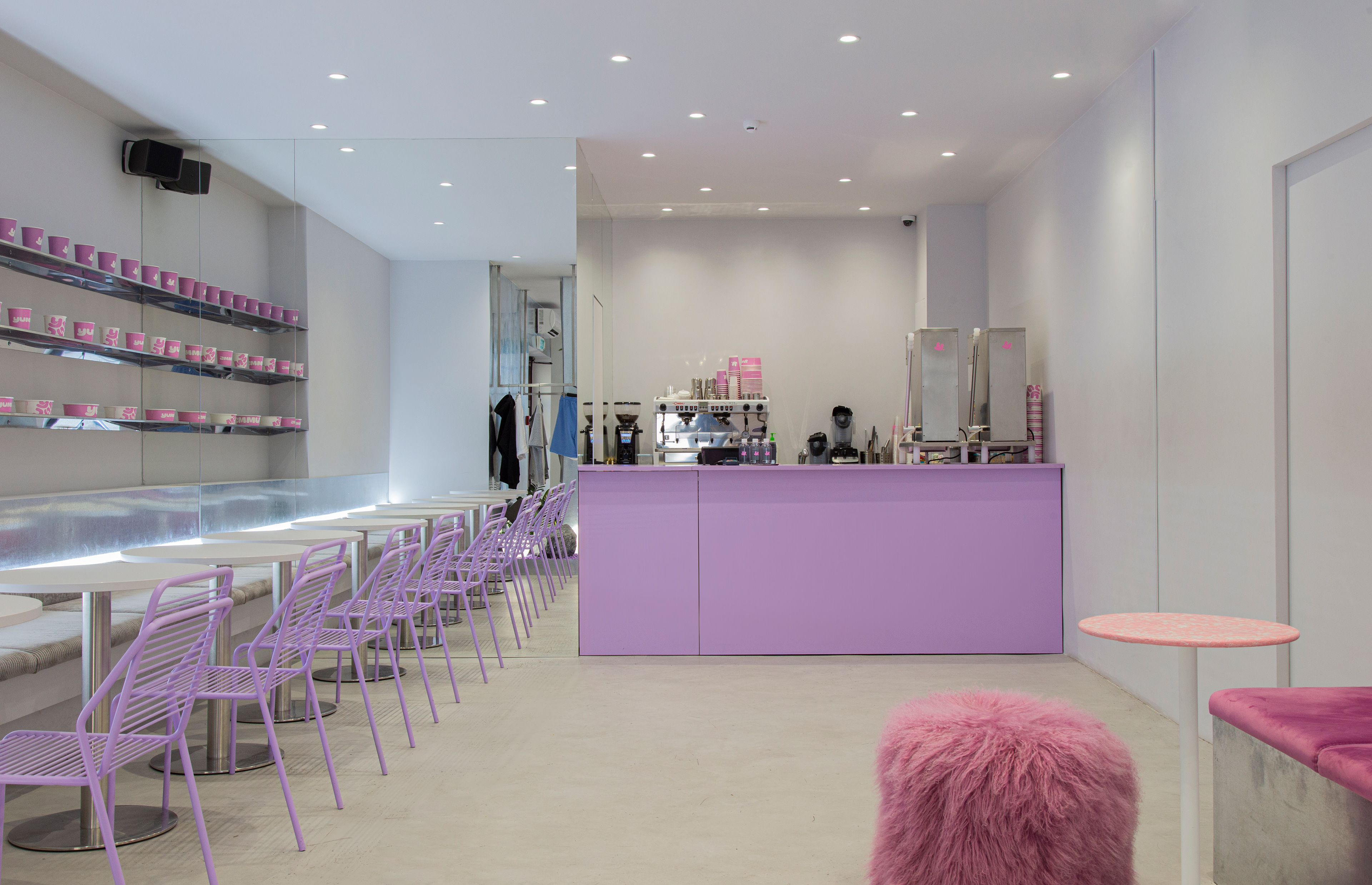 Создателем бренда является Марк Родовский или уже известный всем как Marcelo Miracles. Его одежда эпатажна, неоднозначна и определенно вызывает ажиотаж вокруг.
Бренд начал постепенно расширяться, и появление выставочного зала для продукции стало главным приоритетом.
The creator of the brand is Mark Rodovsky or already known to everyone as Marcelo Miracles. His clothes are outrageous, ambiguous and definitely cause a buzz around. 
The brand began to gradually expand and the appearance of a showroom became a top priority.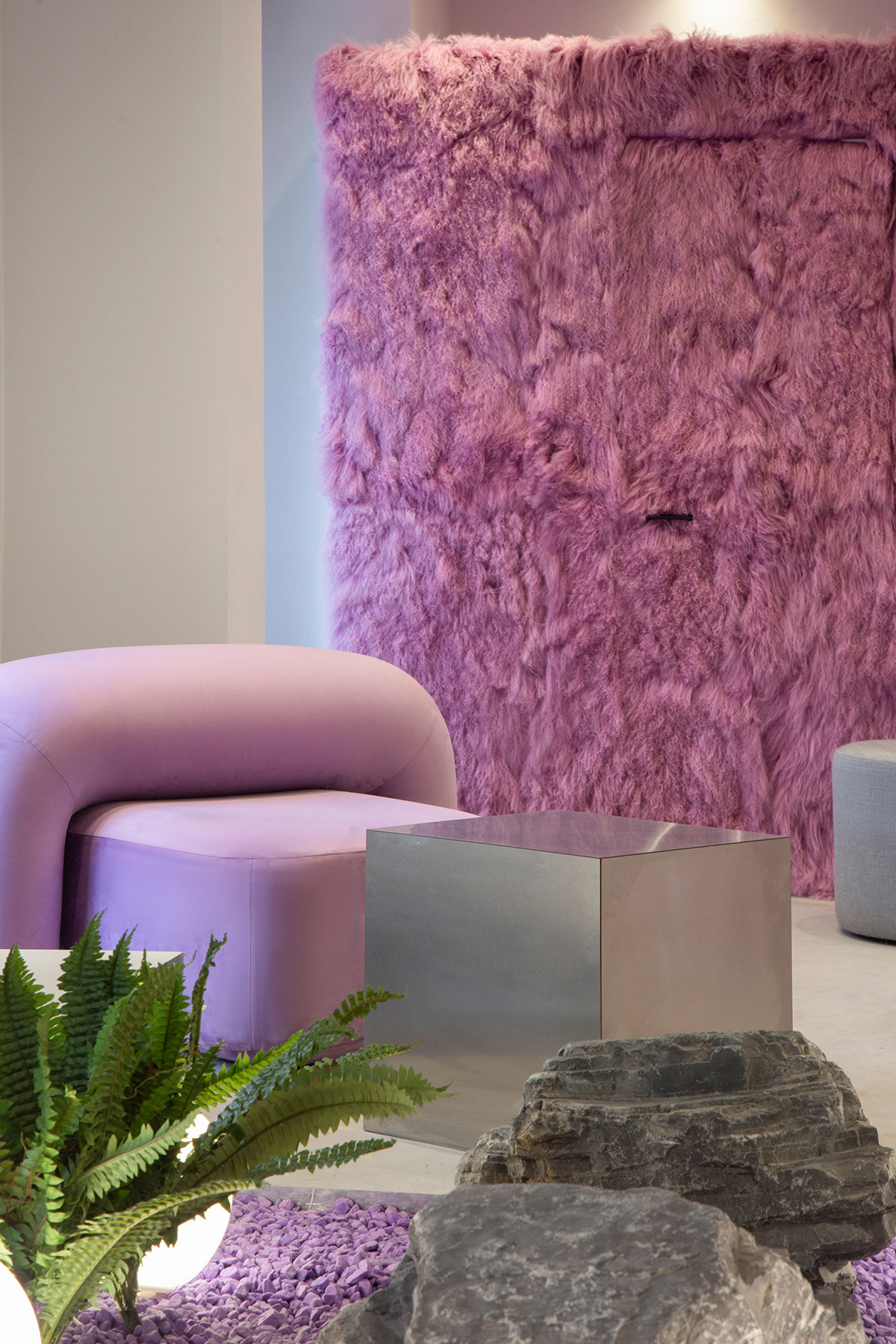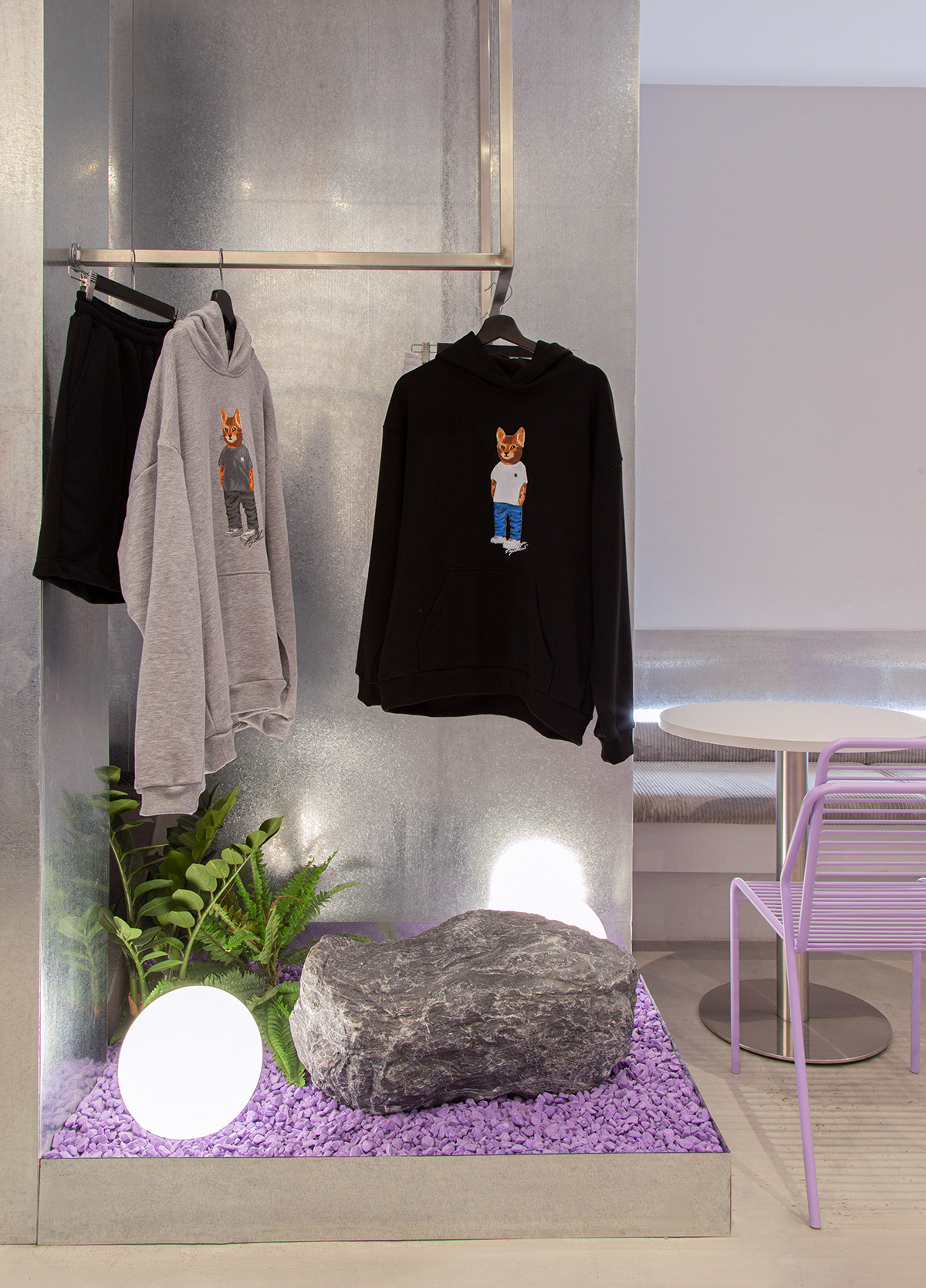 У бренда уже есть своя целевая аудитория. Важно было учитывать ее предпочтения и текущие тенденции.
The brand already has its target audience. It was important to take into account its preferences and current trends.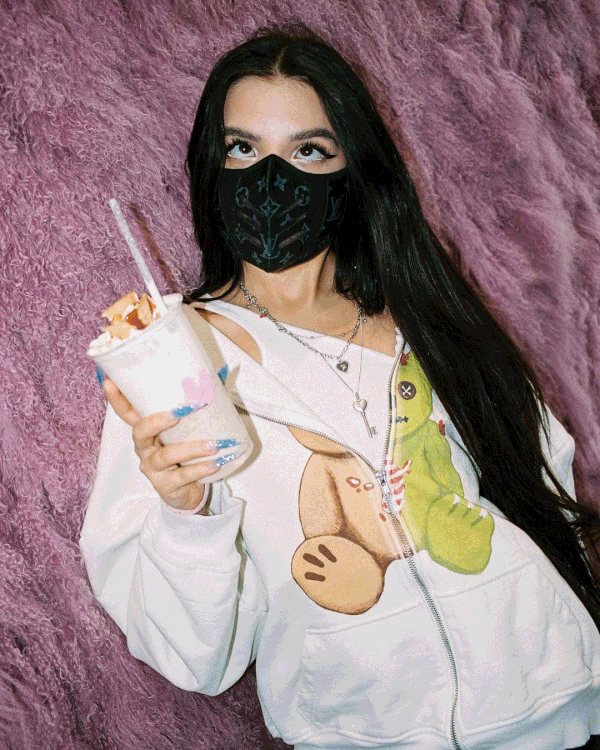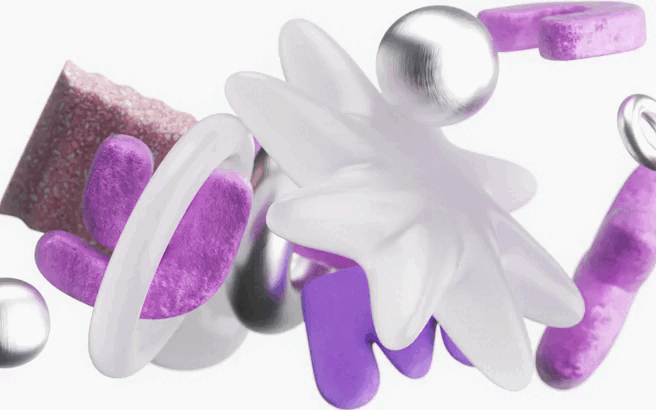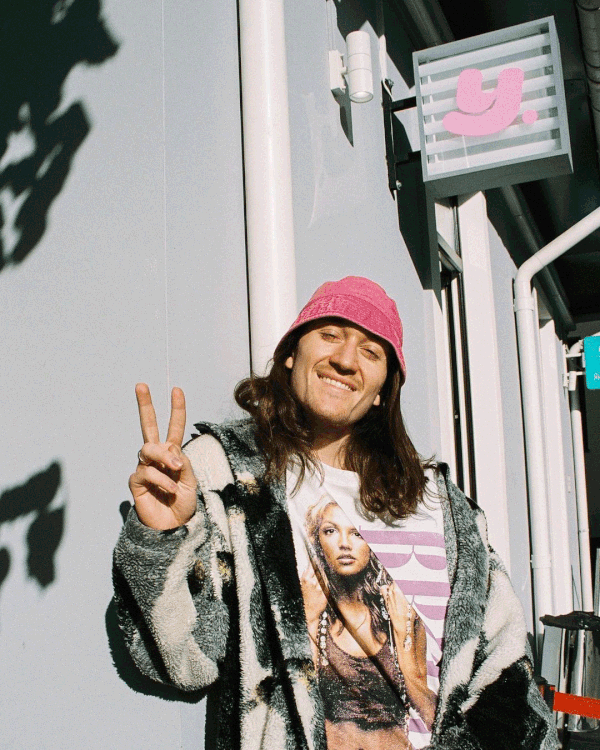 YUMMS - это десерт бар и шоурум одежды в Москве. Концепция интерьера вдохновлена личностью нашего клиента Марка и его смелым, ярким и современным продуктом.
YUMMS is a dessert bar and clothing showroom in Moscow. The interior concept inspired by personality of our client Mark and his bold, bright and contemporary product.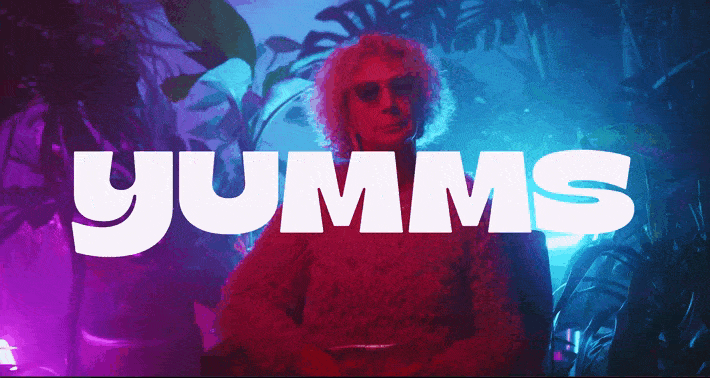 Узнаваемые уникальные символы. Цветной гравий, меховые пуфы, большое велюровое кресло и светильники, имитирующие звезды на потолке и переработанный пластик. 
Recognizable unique symbols. Colourful gravel, fur poufs, big velvet chair and stars on the ceiling, recycled plastic. 
Важно было создать что-то запоминающееся, немного пугающее своей необычностью, но в то же время комфортное для встреч с друзьями и времяпрепровождения.
It was important to create something memorable, a little frightening in its extraordinariness, but at the same time comfortable for meetings with friends and spending time.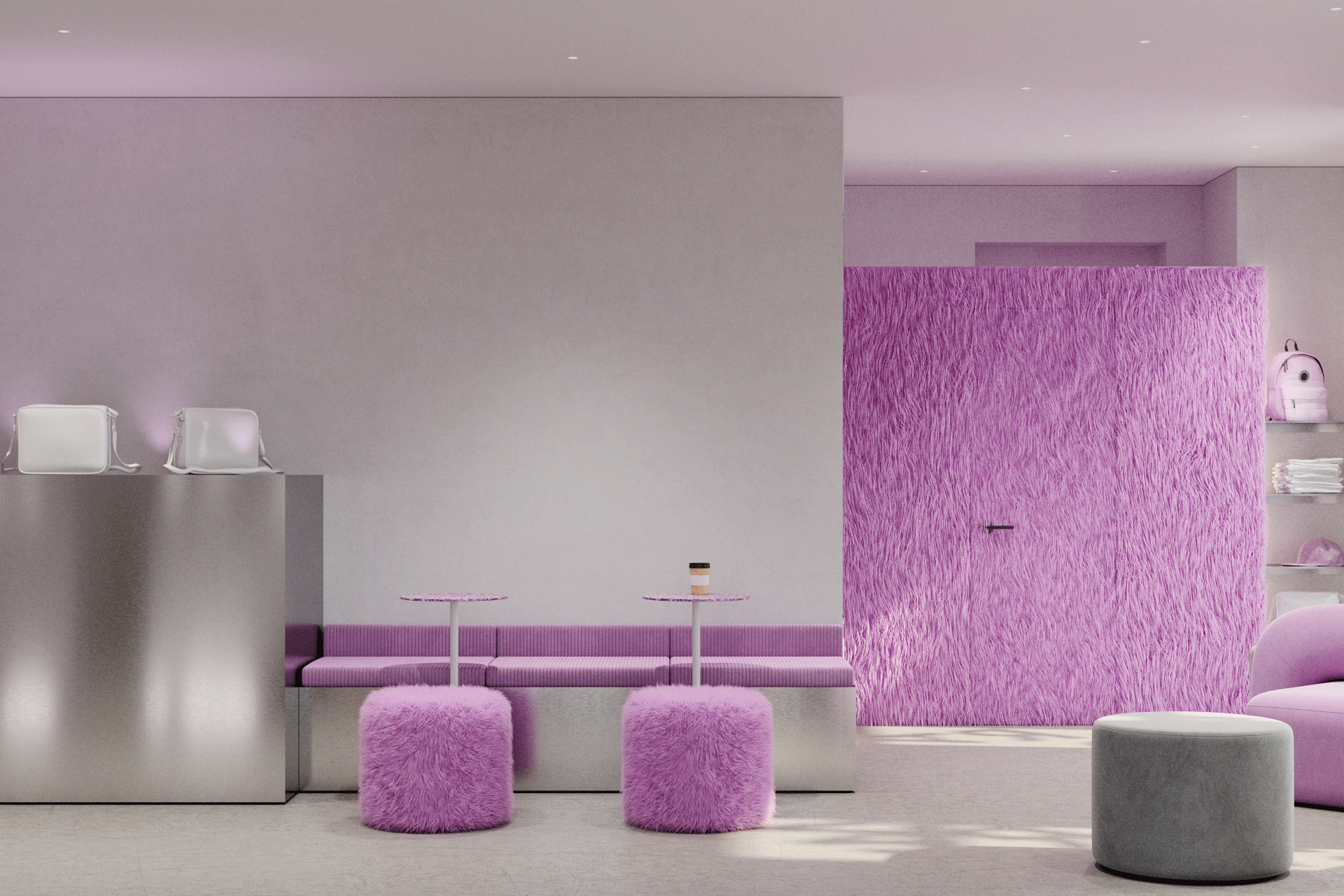 Оказавшись внутри, невозможно не обратить внимания на монументальную примерочную, полностью отделанную лоскутами фиолетового меха. Хочешь зайти внутрь, верно?
Once inside, it is impossible not to pay attention to the monumental fitting room, completely trimmed with patches of purple fur. Want to go inside, right?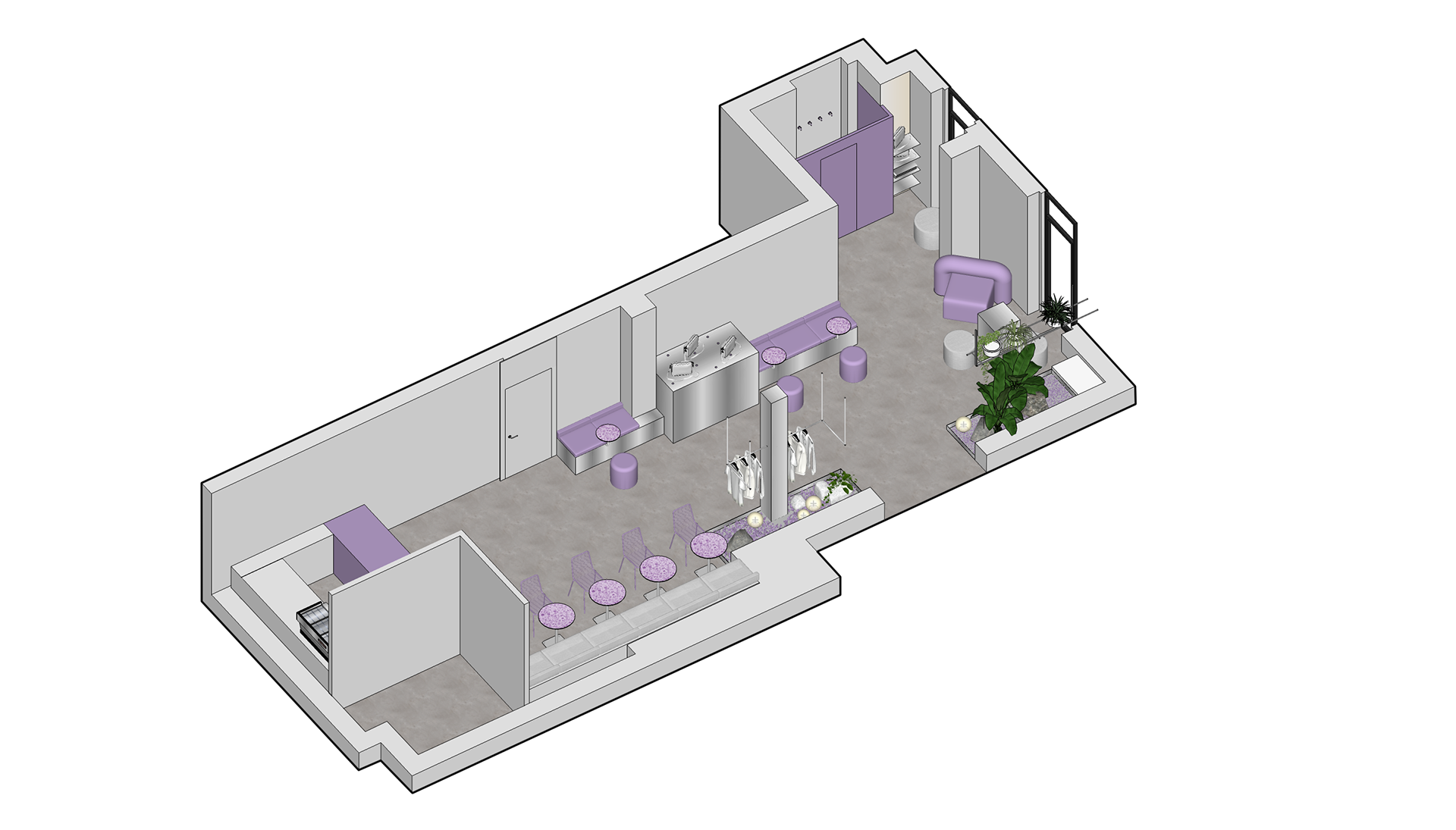 Также параллельно брендинговое агентство CHOICE разработало графический дизайн, отражающий концепцию заведения. Вкусная упаковка и вкусная начинка.
Also, in parallel, the CHOICE branding agency developed a graphic design reflecting the concept of the institution. Delicious packaging and delicious filling.